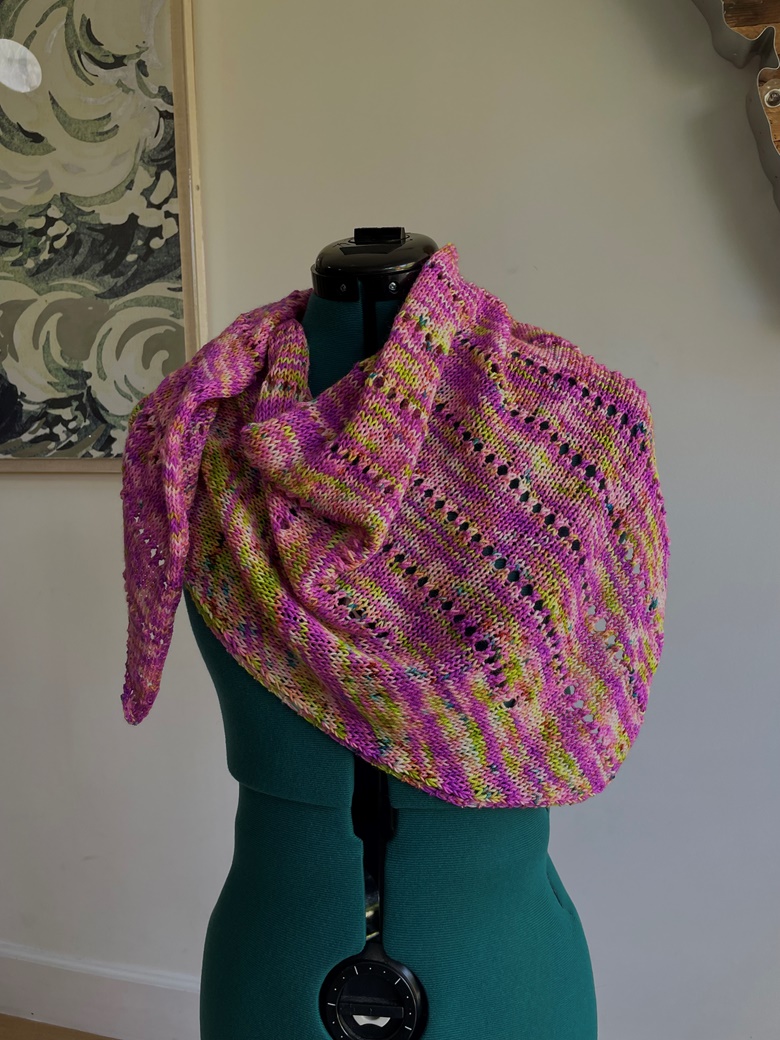 I recently (as in just this weekend) had the chance to knit a sample of the Bestitched Shawl by Witching Hour Knits in yarn by Rebel Yarn Co for my LYS, The Altered Stitch, for the LA Yarn Crawl. I had three and a half days to finish it, including blocking time. So it was really more like two and a half.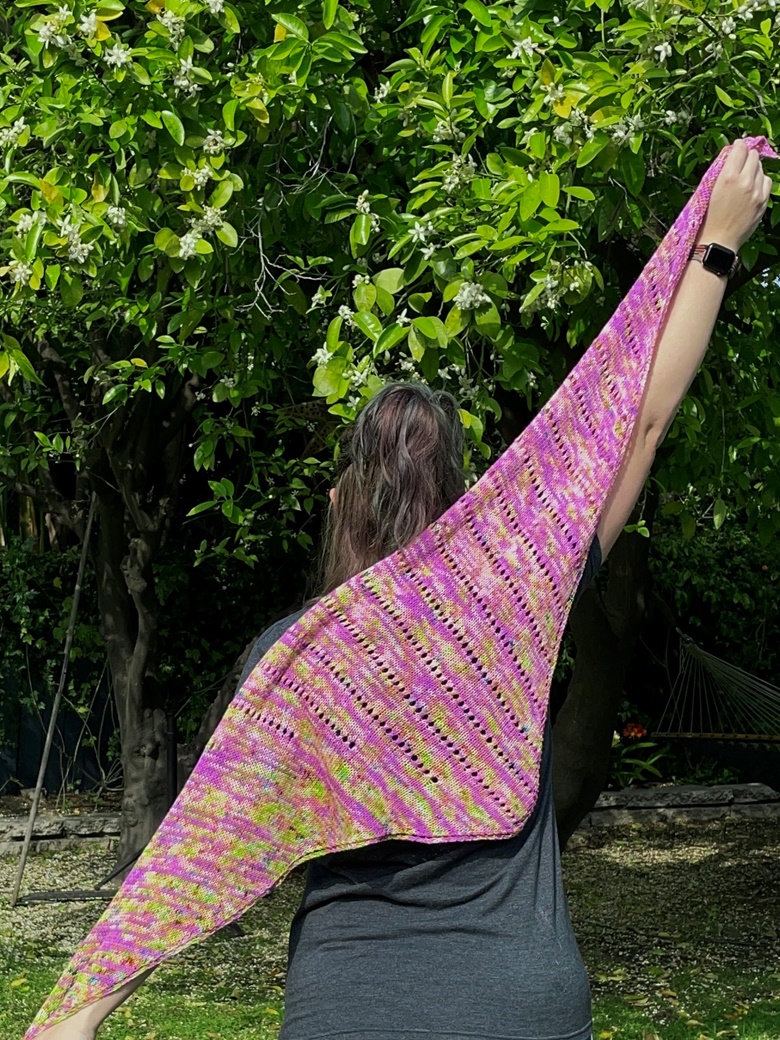 I picked up the yarn on Saturday afternoon, and cast off Monday afternoon. Probably would've had it done Sunday, but I was working with slightly less yarn than the pattern called for and had to rework the end a few times to win yarn chicken.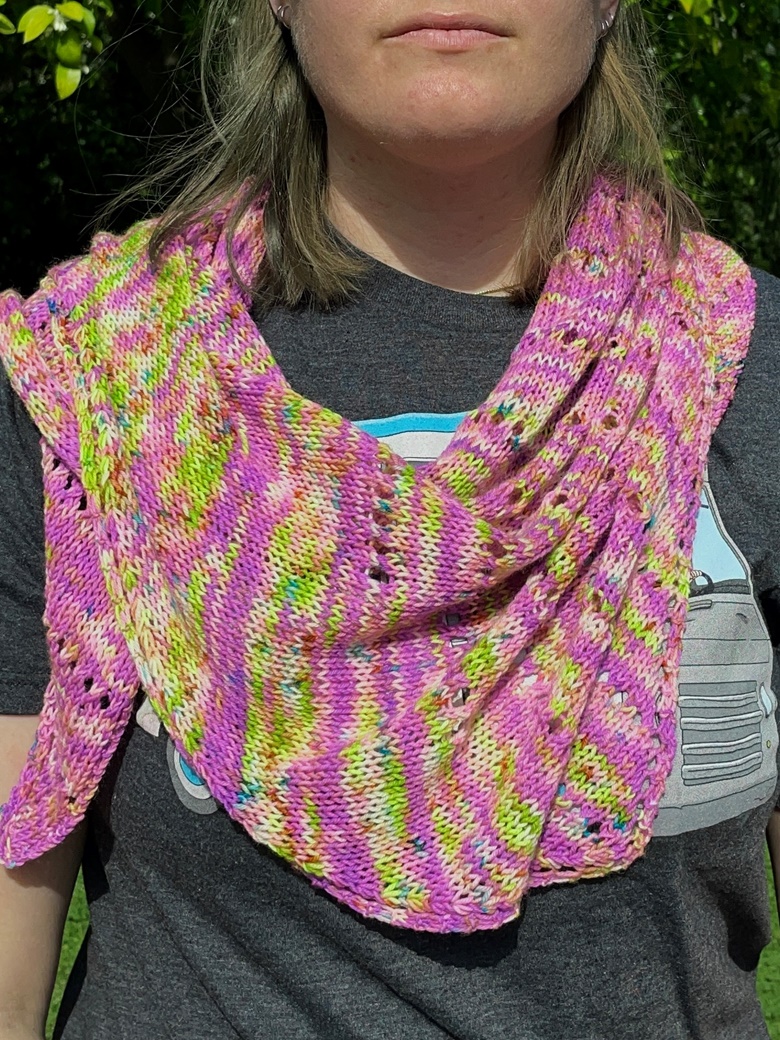 So my advice is, if you want to make this shawl in this yarn, go for 2 skeins and you will have a nice bit left for a matching headband, mitts, or possibly even short socks.
Project Details:
400 yards of Fingering Weight Yarn
Size 8 knitting needles
---