Oh, hello there. Lovely impromptu hiatus I went on there. At least I have a nice backlog of projects to share.
Before I go backward, let's take a look slightly into the future. About 5 days into the future to be exact. Remember last year when I made a fancy version of the "One Skein Shrug" for my mom to wear to her work gala? I'm making a stole this time.
More specifically, I'm making this:

into this:
©STC Craft from Ravelry.com
by Saturday.
The pattern is the Skylark Stole from Wendy Bernard's Custom Knits Accessories. It is going to be 53 inches long when I'm done knitting, blocking to about 64 inches (supposedly). I'm using HiKoo Simplicity in silver from The PurlSide in Glendora, CA.
Am I slightly insane? Everyone seems to think so. That just makes me want to prove it can be done. In fact, I'm already this far after starting yesterday: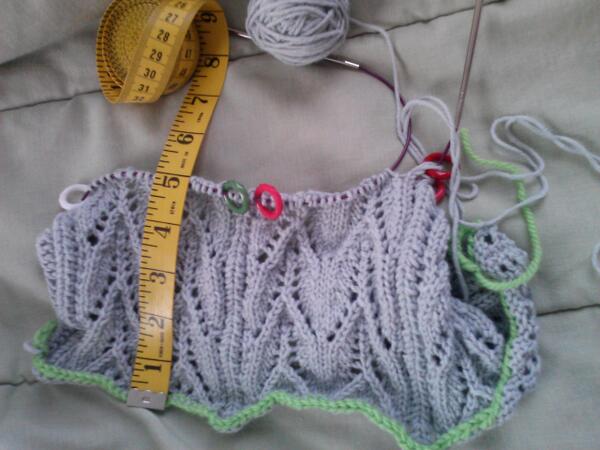 I'll totally be done by Friday to block it by Saturday. I hope.