I recently had the pleasure of testing the Trusty Tunisian Tee pattern for Amy Kate of The Graceful Tangle, and it is finally available to purchase!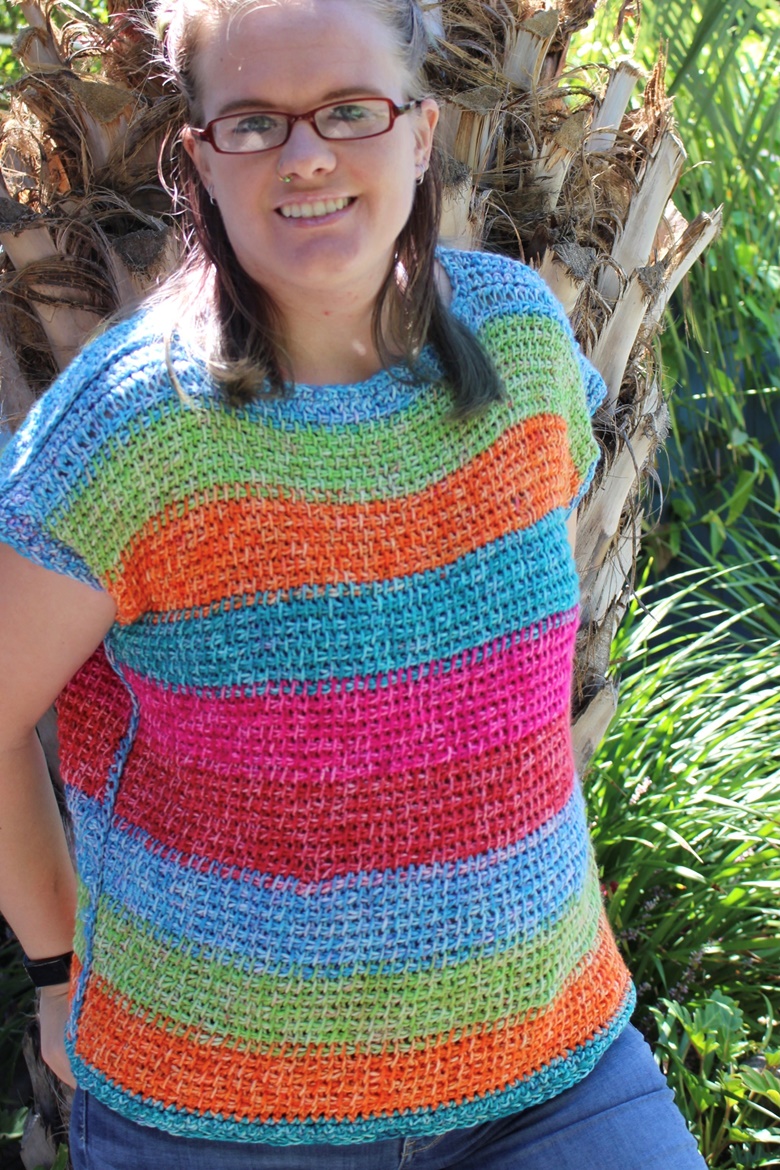 This pattern uses the Tunisian crochet simple stitch and a regular single crochet stitch. There is minimal shaping done only in single crochet, making this a perfect beginner Tunisian crochet project.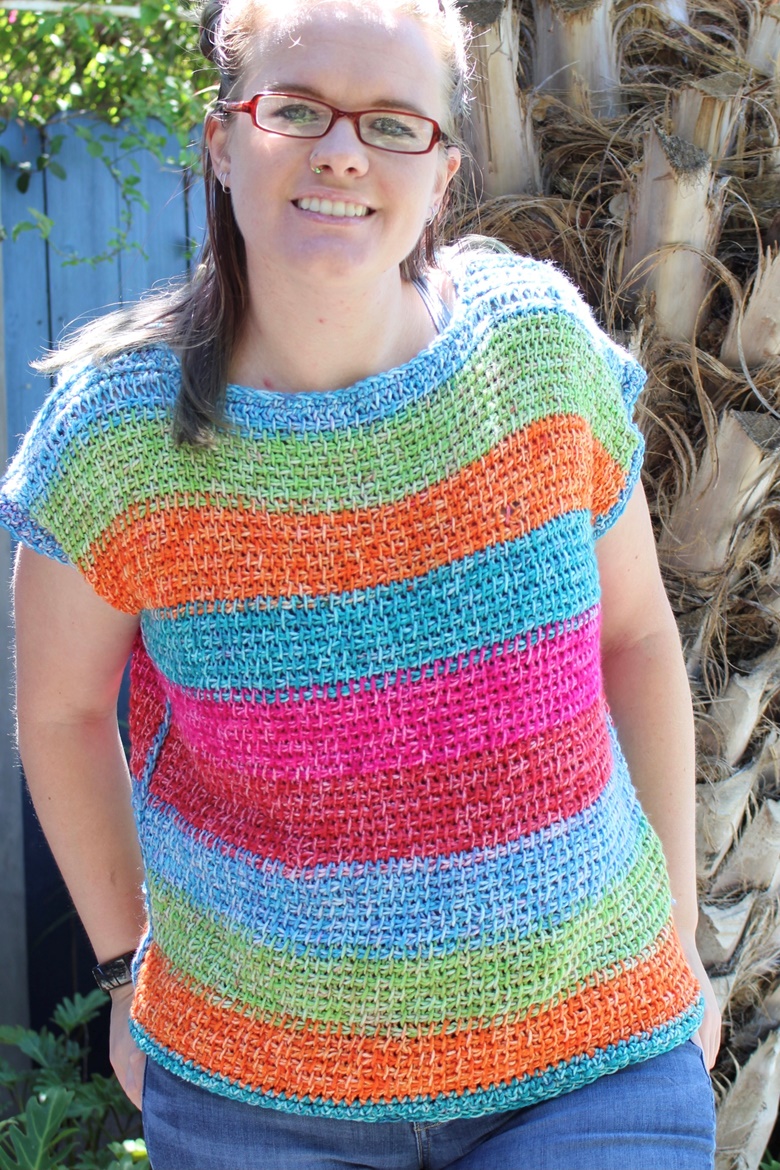 I made mine in Lion Brand Mandala Ombré yarn in the colorway Happy. It took 2 full balls and a small bit of a third to complete the sleeves and the full hem of the medium size. I originally left off the sleeves and the final row of the hem when I only had 2 balls of the yarn, so it is possible to just use 2 for the size medium if that's all you have on hand, and you definitely only need 2 for the extra small and small sizes.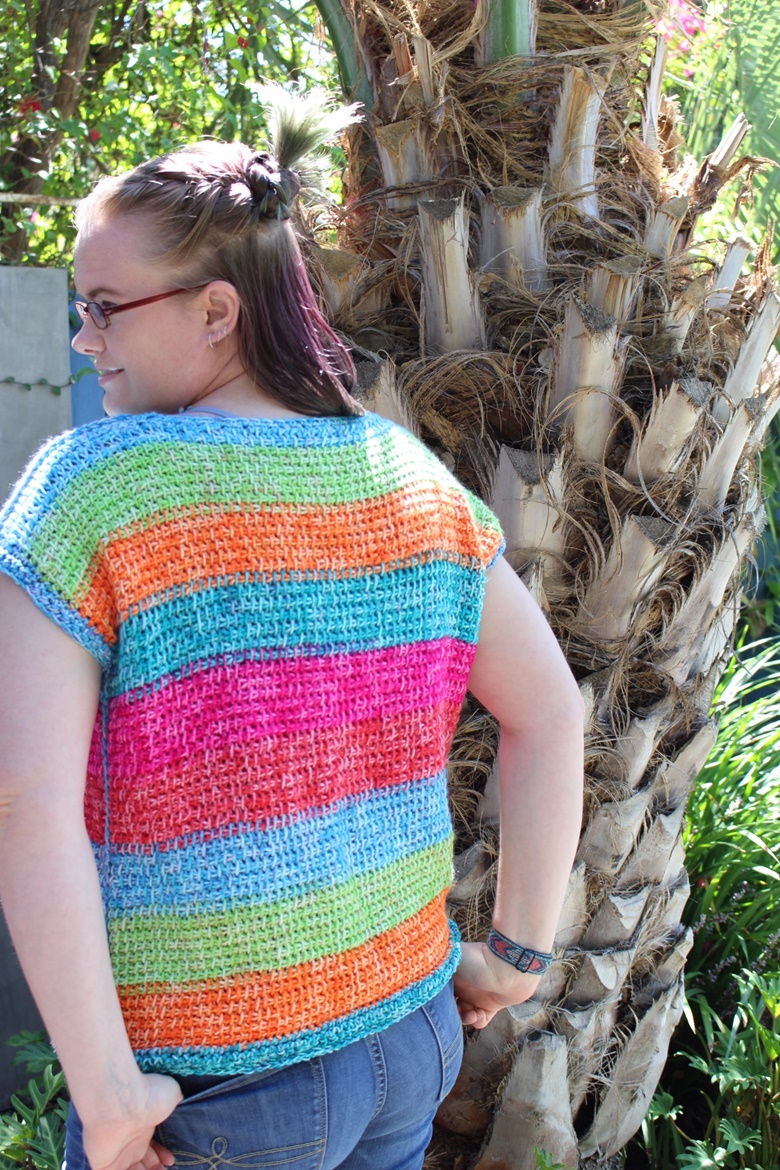 If you have a good grasp of the Tunisian simple stitch, this project works up fairly quickly. Working on this and several other projects at the same time, I was able to finish in 3 weeks spending around 30 minutes every few days.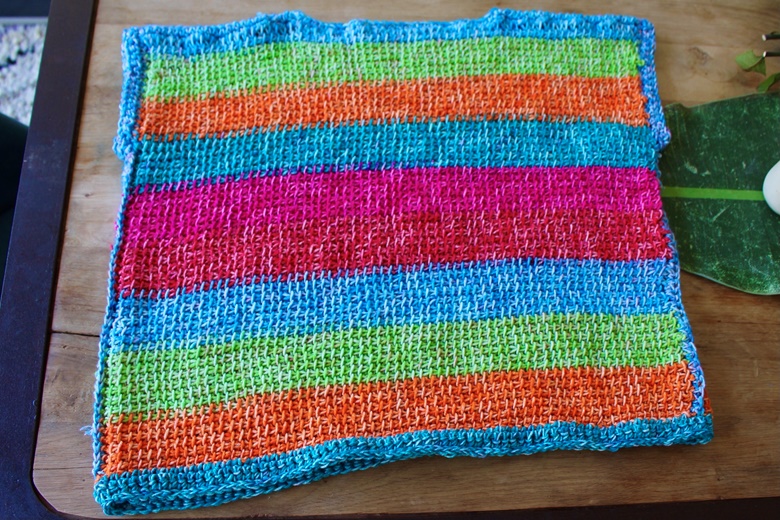 This is my first full garment in Tunisian crochet. I've only done the simple stitch in a baby blanket prior to this. I did also make gloves using a different Tunisian stitch, but I am still fairly new to this and it was super easy.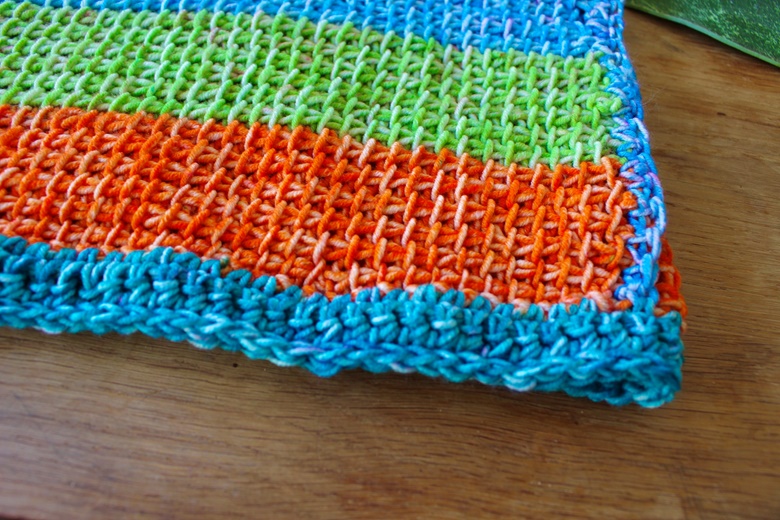 All the seaming and details are done in single crochet, so this can be a good project for a true beginner to crochet all together if you want to learn both techniques in a single project.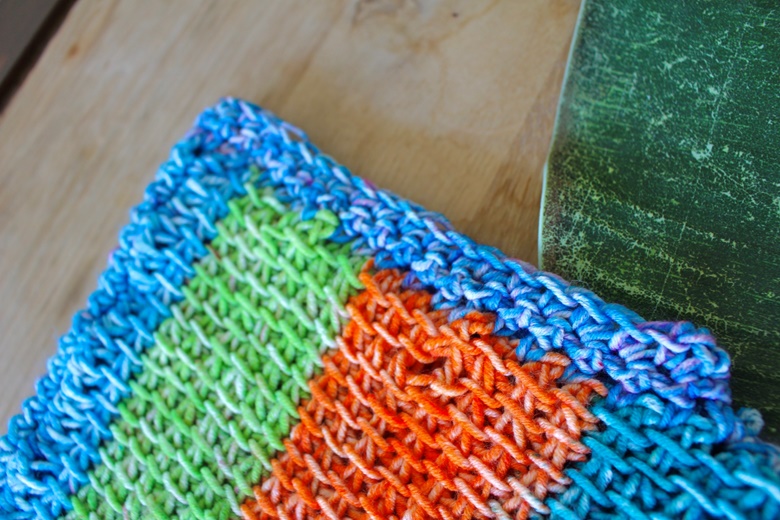 I love the simple details on this design and the texture of the panels as well.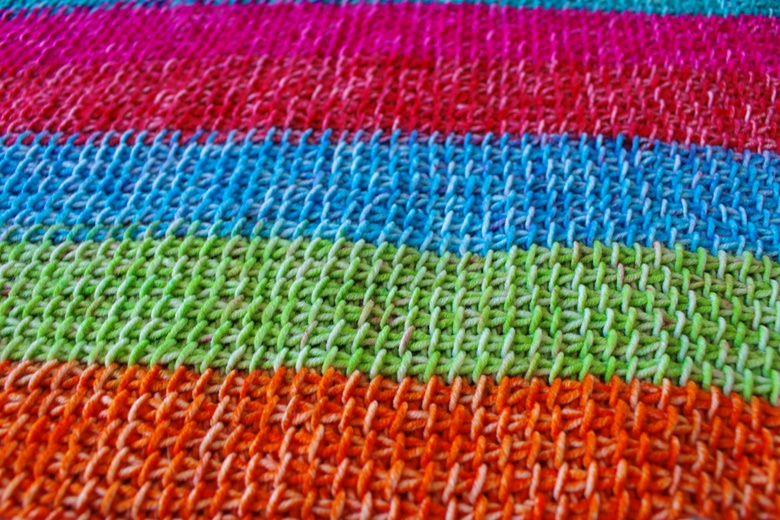 Check out The Graceful Tangle on Instagram for full details, and to pick up this new pattern!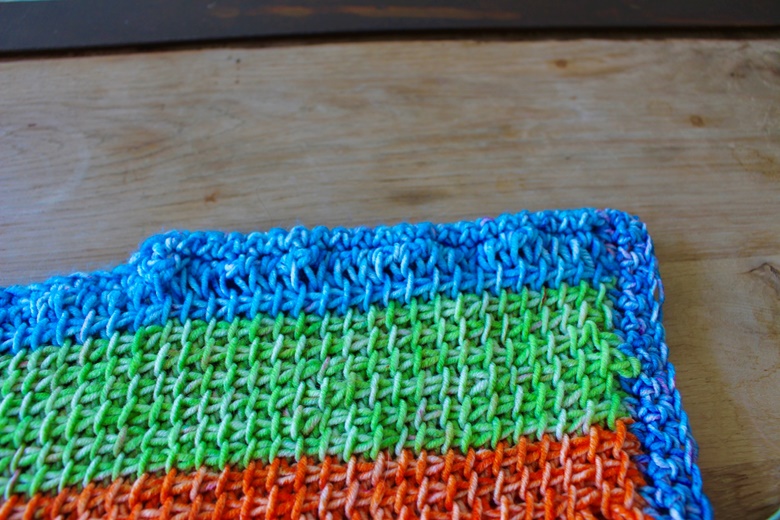 ---