I am definitely in love with the fact that the 90s are back, fashion-wise. I went to the mall a few times while I was on "vacation" last week and Forever21 felt like home with the color scheme and styles that are being displayed prominently right now. I was wandering through going, "Ooh, I used to have that in elementary school." I was also frequently saying, "Why are they selling flannel for $20 in the middle of an LA August?" but that was more to do with the 100+ degree temperatures outside the building.
Anyway, every store I went to had major throwback appeal. And, most importantly, it all go me majorly re-interested in chokers. I have a ton somewhere in a jewelry box, but I wanted to wear one right then. And, running out of money quickly for the week, I decided to make one. Right before I went to the mall (again).
It was easy to do, and I decided to add a little wire heart, too: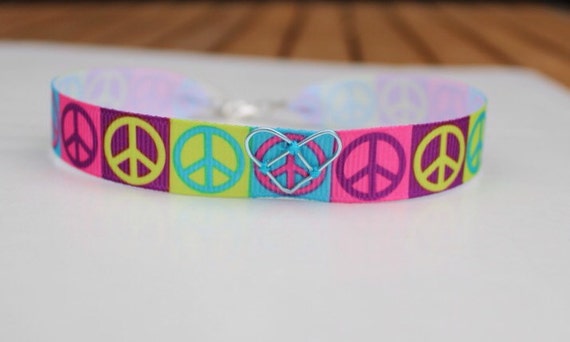 In fact, it was so quick and easy that I decided to make 8 more: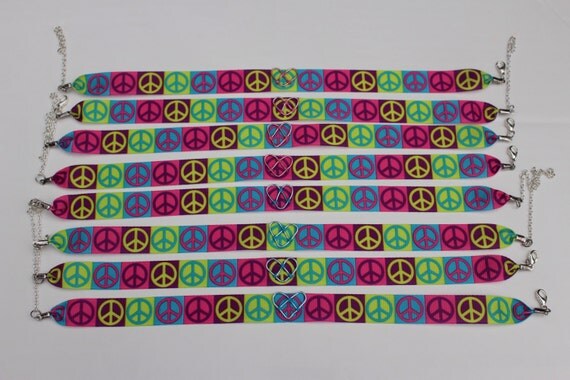 You can find them in my Etsy shop, only $5 each.
I definitely like the 90s style best. Maybe I'm just stuck in my elementary school style, but I think it's a lot of fun. Definitely going to do more like it, I think. Anyone else really excited about 90s fashion coming back?