For week 4 of the mitts project, I found some bright Red Heart yarn I had left over from some other project I don't exactly remember. I thought it would go good with some small cables on each side of the back of the hand. The kind of get lost in the colors, but it makes it look rather nice.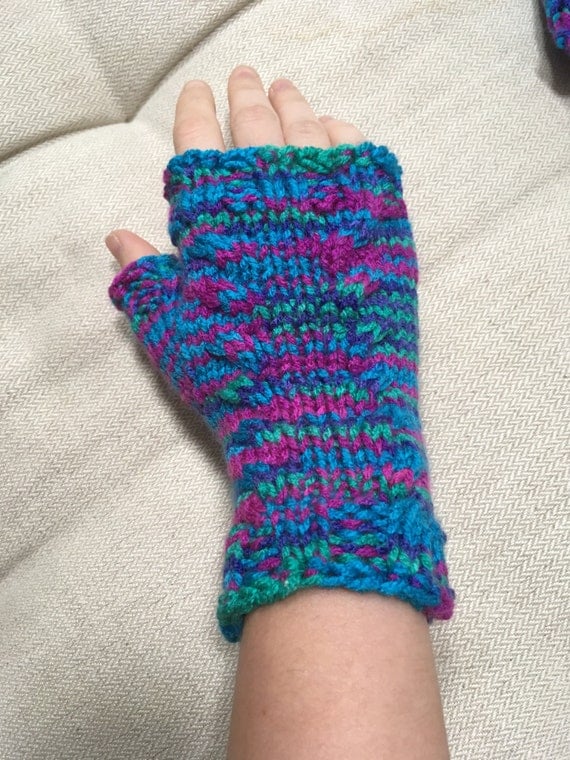 I managed to knit most of these while babysitting and watching a classic movie marathon on Netflix. Which was good, because I started them at the end of the week instead of the beginning.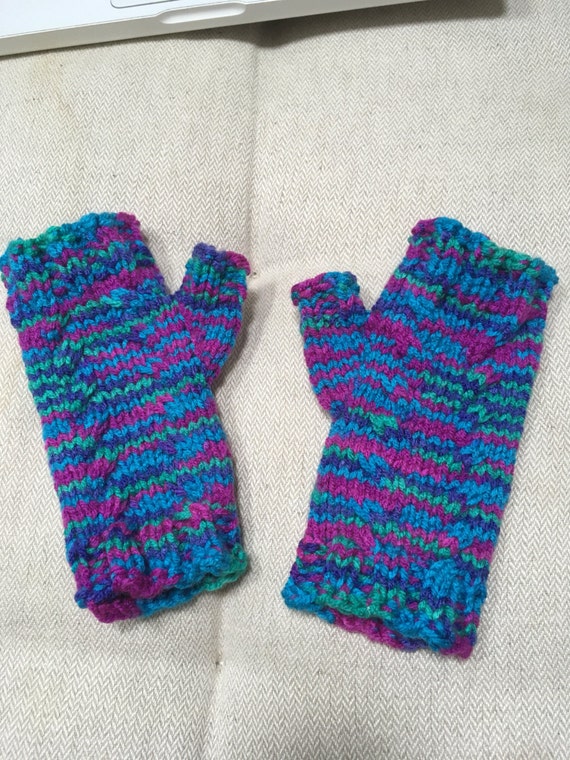 As always, you can find these and others on my Etsy Shop.