This past week I have had a bit of a project tunnel vision in order to make this Overleaf cardigan by Taiga Hilliard in time for it to be shipped off in time for mother's day.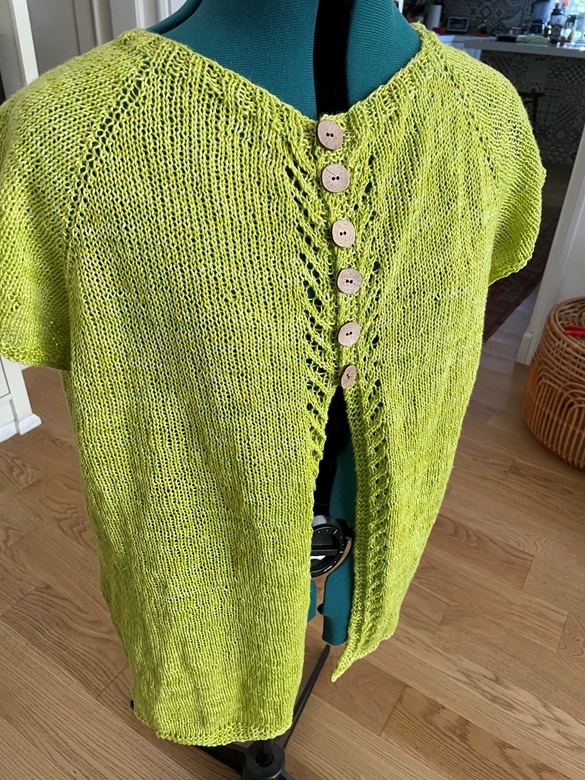 I was approached by the owner of a local yarn shop to take over a project she had intended to finish for her mother for Mother's Day (which was yesterday in the US, for anyone reading from elsewhere). So I solely focused on it any time I had, leading to no progress pictures because I wanted to get it done as quickly as possible and did not take the time to pause and take progress pics.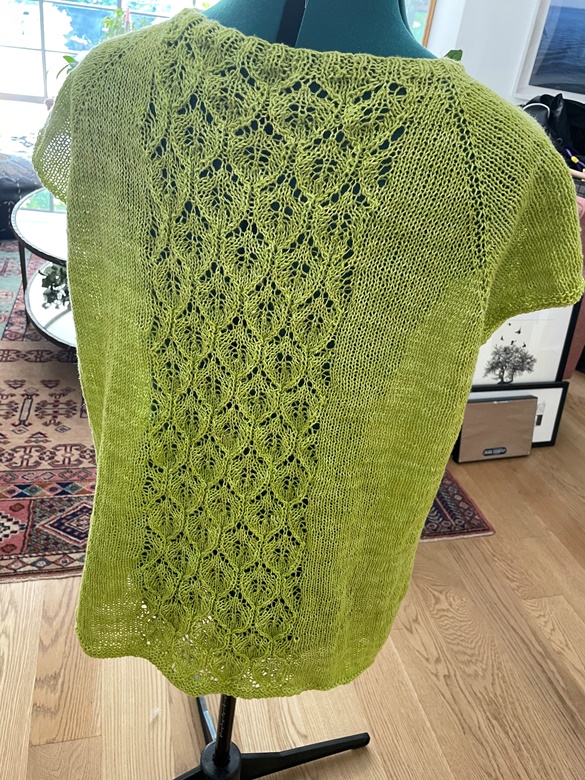 This is the size XL, made on size 6 needles to the gauge called for in the pattern. I used three full balls of the Mary Gavin Yarns Pepino in the color Frolic, and this yarn was a dream to work with. I jumped right in and didn't bother to look at the yarn tags until I was almost done with ball 2 and nowhere near done with the sweater, and I didn't realize it was a linen yarn until I read that. Turns out the third ball had jumped out of the bag before I picked it up and was found, so all was good and the project got finished.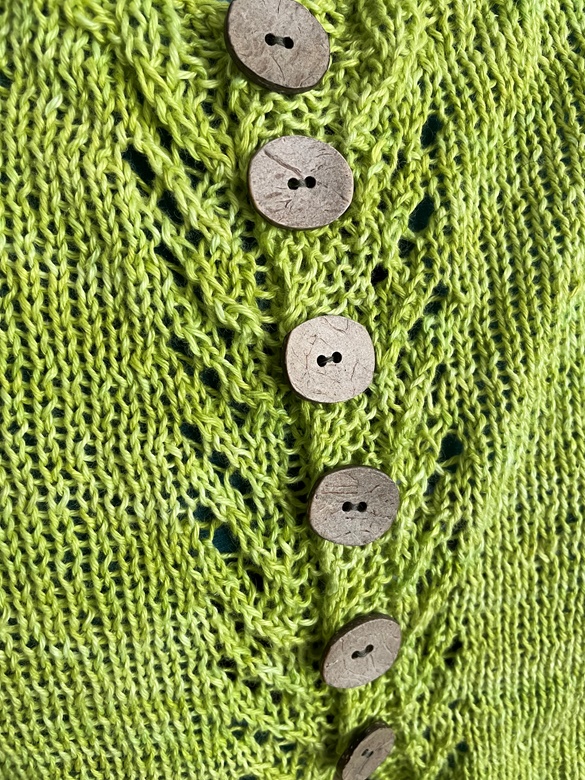 We even found the adorable wooden buttons to go along with it, and I think they went just perfectly.
---