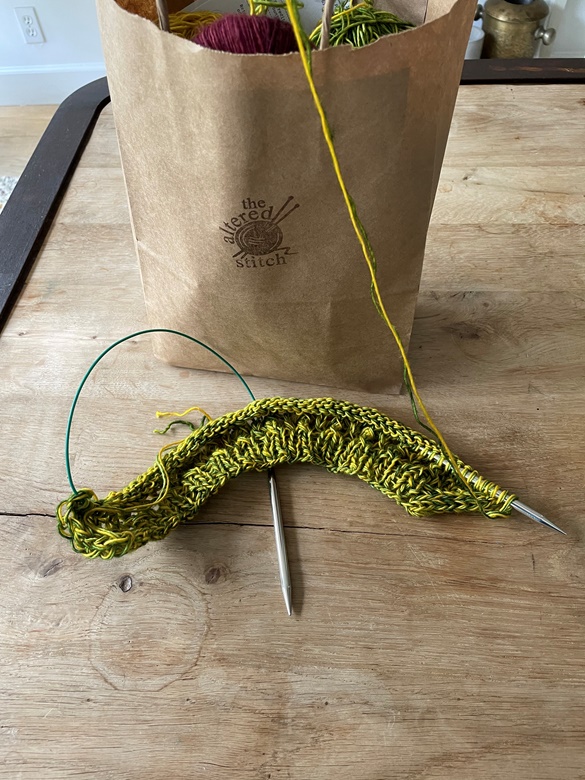 Recently I was able to make a sample of the X Marks the Spot Shawl for The Altered Stitch for the LA Yarn Crawl. I used Tosh Merino Light by Madeline Tosh, starting with Jade and Candlewickheld together as colors A and B.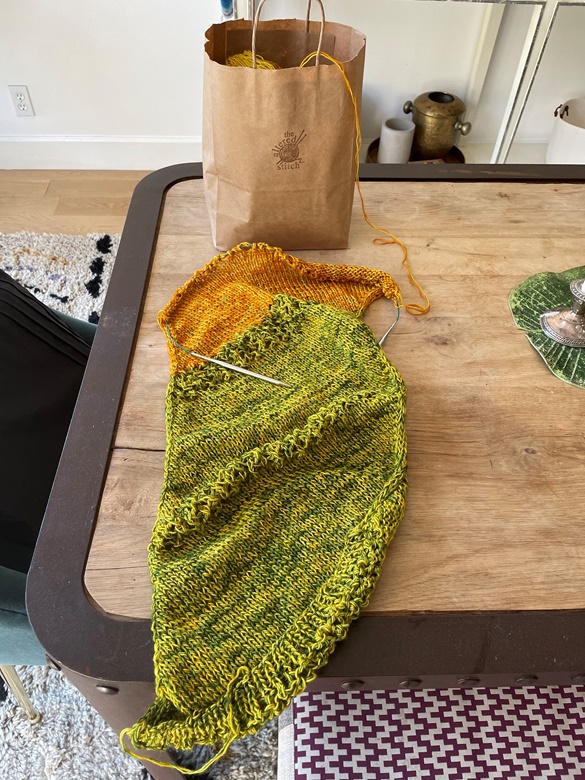 Velma's Sweater was color C, and it started giving me awesome 70s vibes. Probably appropriate given the name of the color.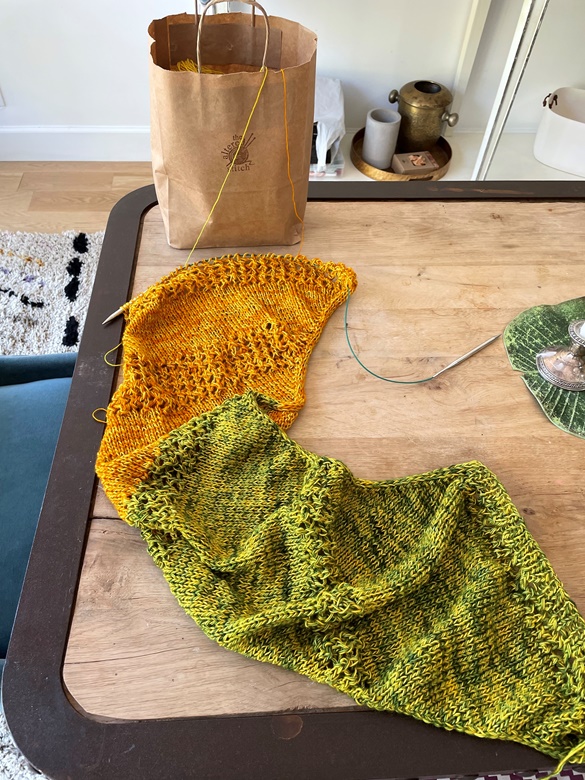 Around this point is where I was able to somewhat memorize the lace portion of the pattern so I was able to work on it while helping with homework.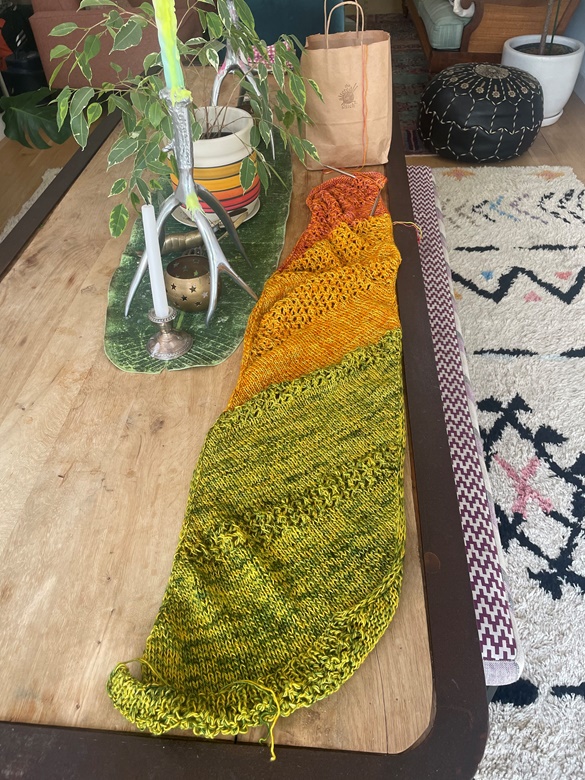 It also got too long for the section of the table I started on when I added in a pink-toned one of a kind color as color D.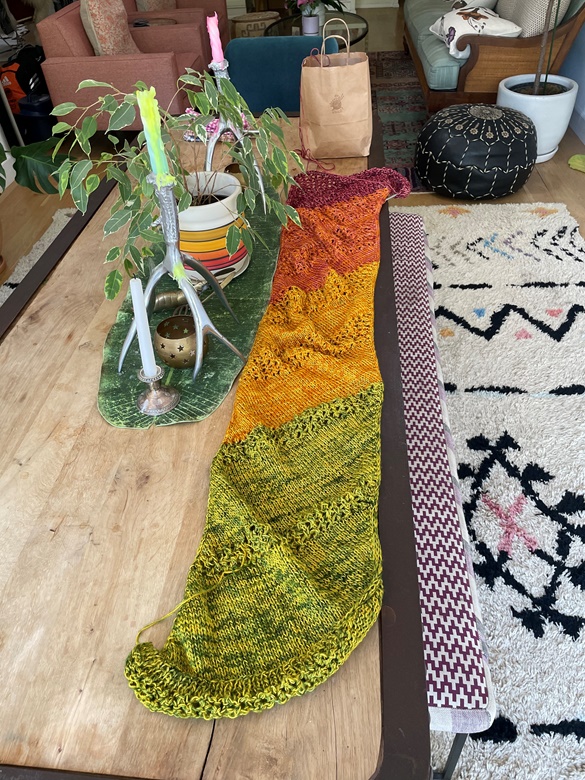 With a red-toned OOAK as color E, the nearly finished shawl was almost as long as the table.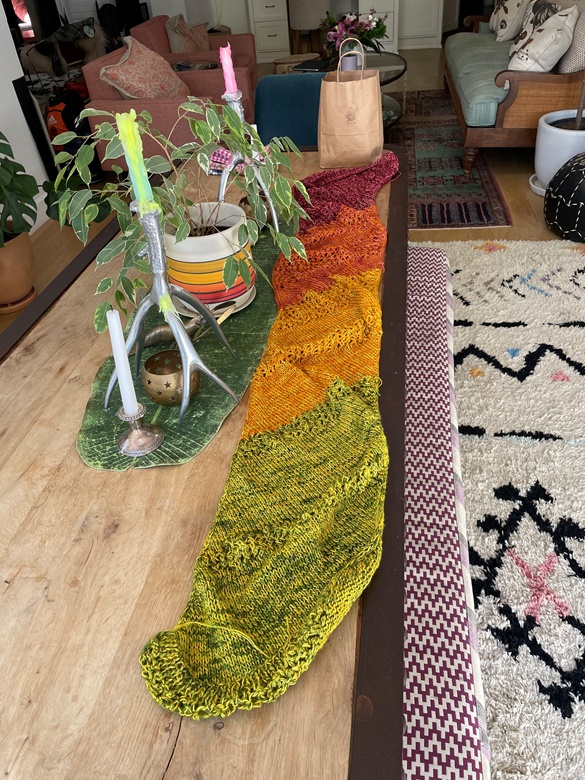 I finished the full shawl in 9 days, and then made a 60% width sample of the short version of the Going on a Treasure Hunt crocheted shawl, moving the colors around a bit to accommodate what I had left of each color. For reference, the colors are OOAK Pink as color A, OOAK Red as color B, Velma's Sweater as color C (with a small bit of OOAK Pink at the very end of the third section), Jade as color D, and Candlewick as color E.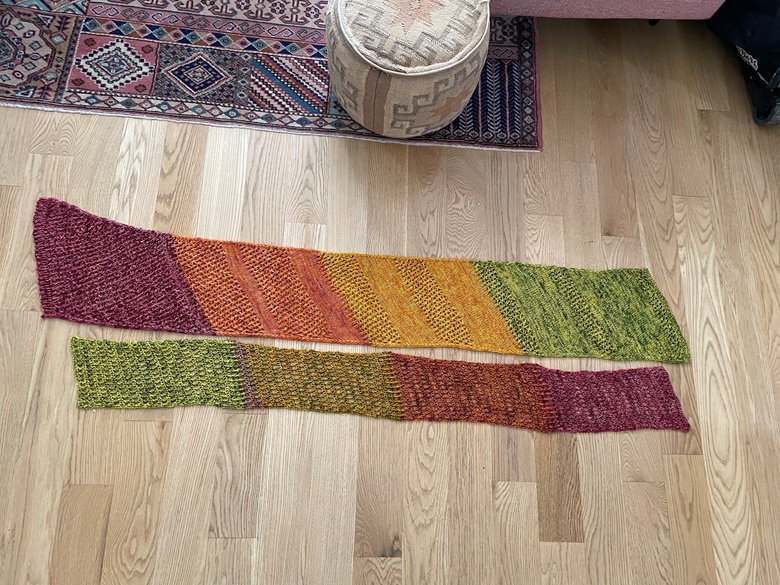 Final weights:
X Marks the Spot – (On US 10.5 knitting needles)
Jade – 34 grams
Candlewick – 69 grams
Velma's Sweater – 61 grams
OOAK Pink – 62 grams
OOAK Red – 31 grams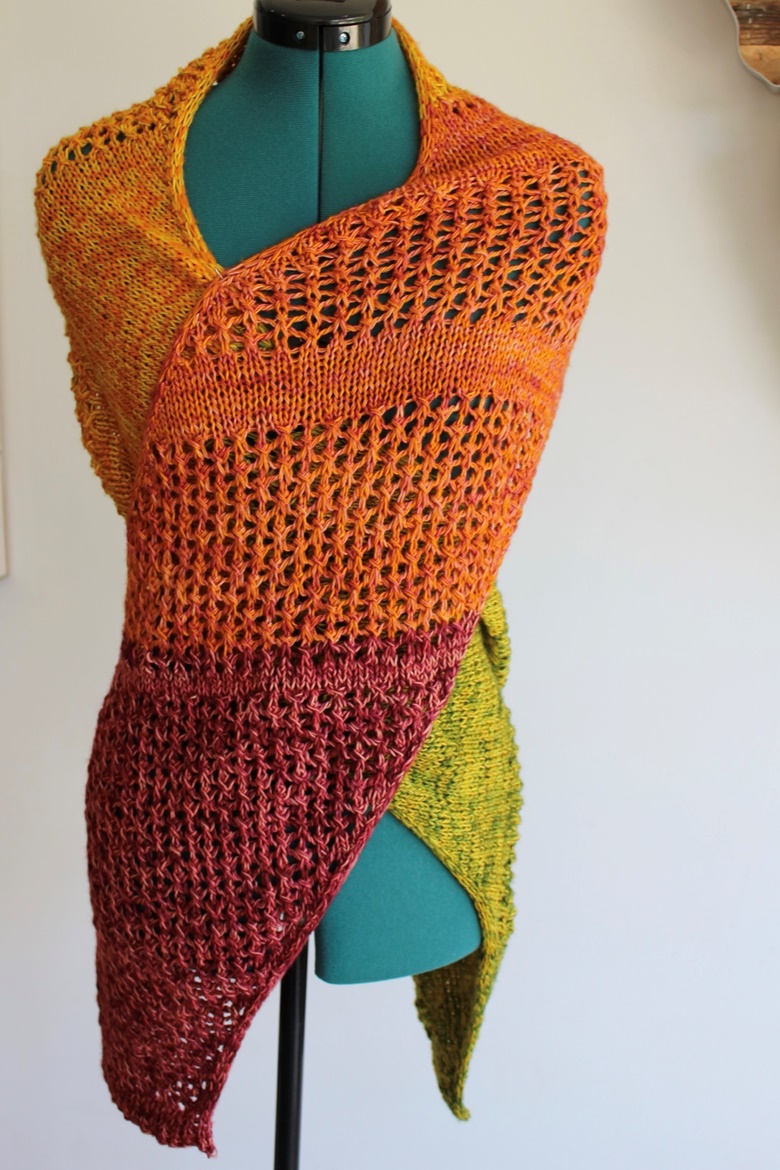 Going on a Treasure Hunt – (On size I crochet hook)
OOAK Red – 44 grams
OOAK Pink – 22 grams
Velma's Sweater – 39 grams
Candlewick – 23 grams
Jade – 43 grams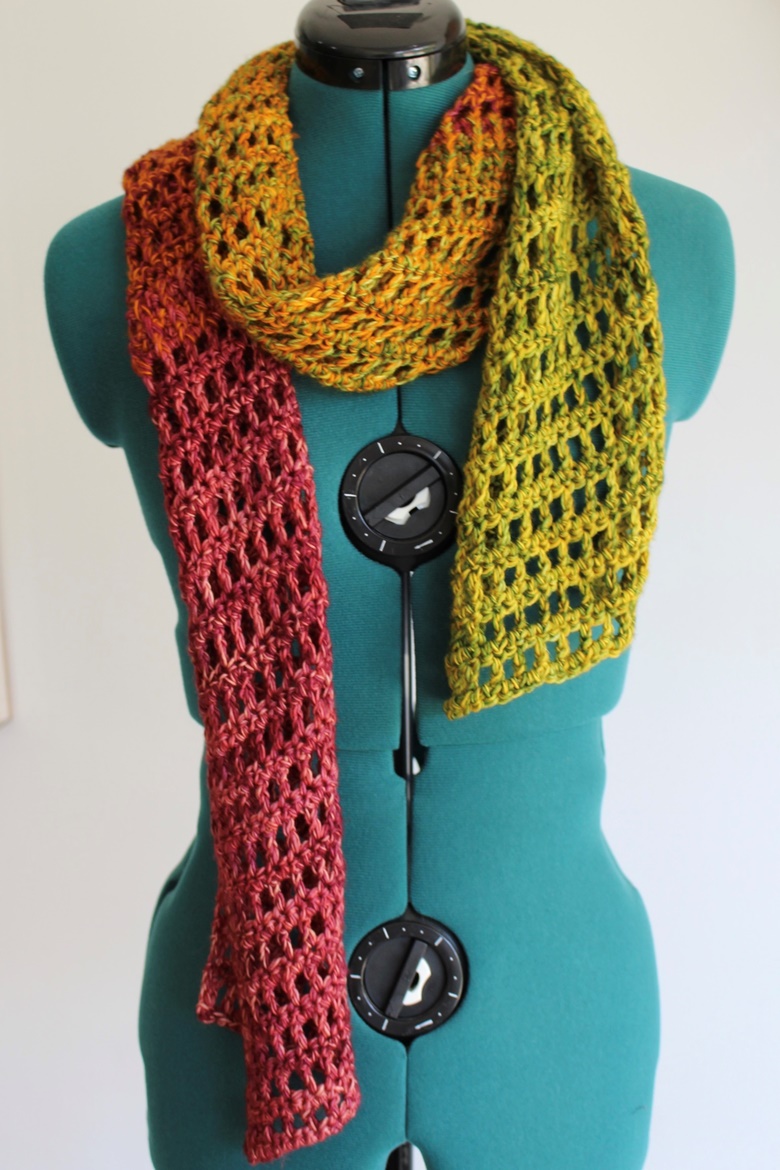 I really enjoyed working with this yarn, so much so that I've already bought a couple more skeins to work a new shawl pattern I'm developing.
---